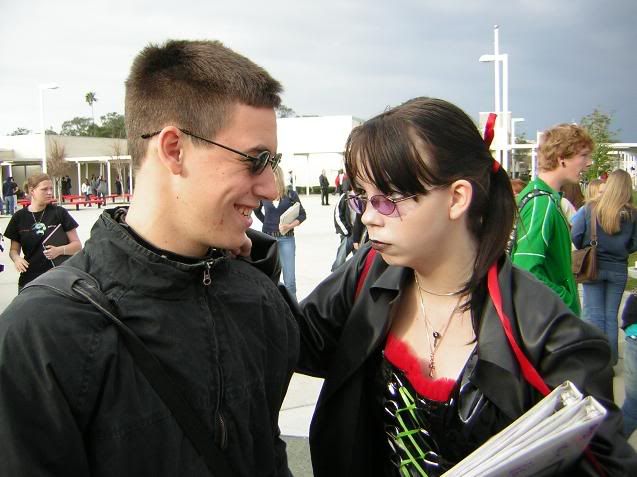 That is definatly the best picture I've ever taken. They didn't pose or anything. I just turned around and snapped the picture XD.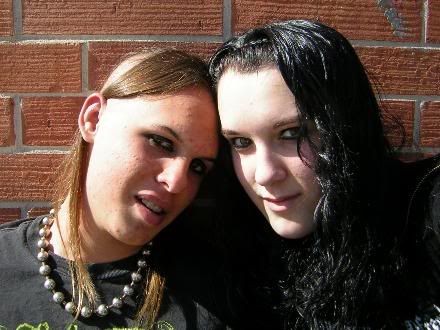 Kyle and me. Look at my newly-blackened hair!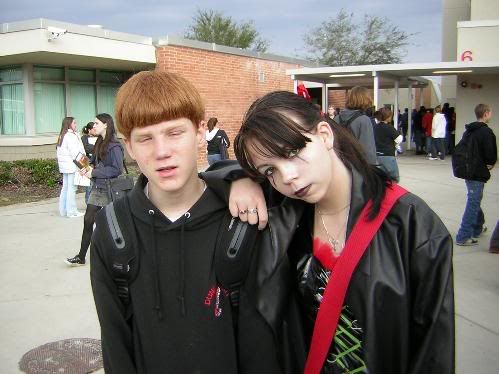 Ander and Sammie.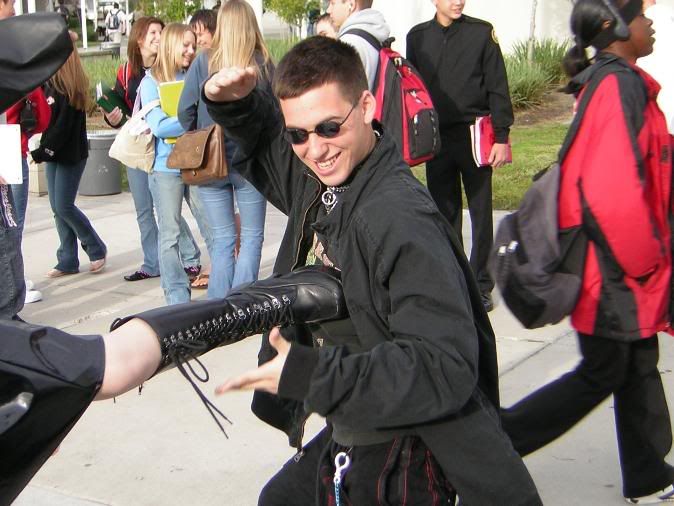 Sammie kicking Josh.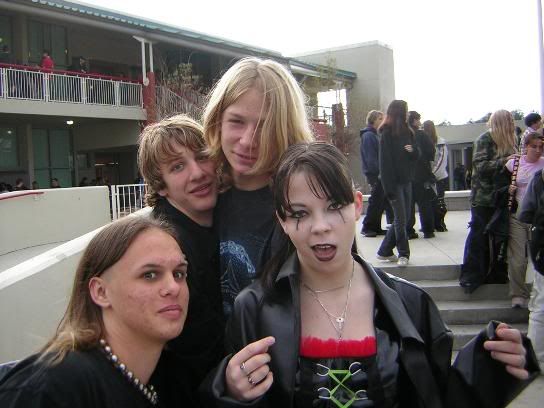 Wow...What an interesting group they are...lol.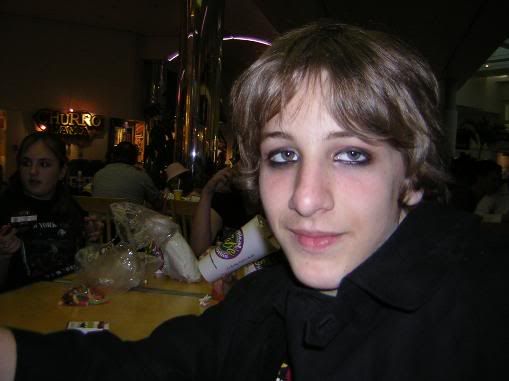 We put makeup on Jon and he looked really girly...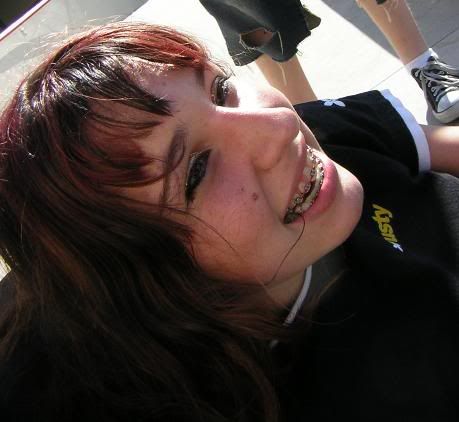 Jenny after being tickled to death.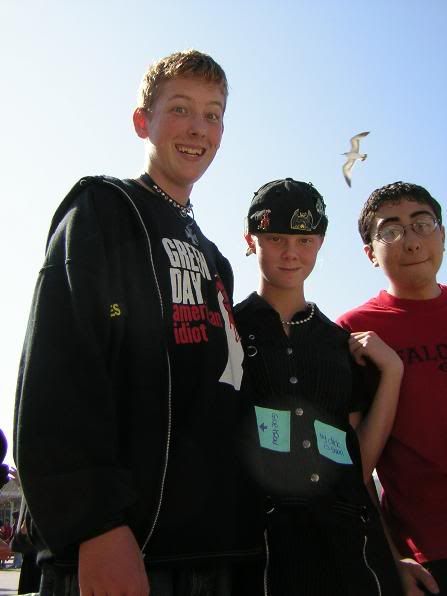 Hakon, Ariel, and Uh... As Hakon put it... The random mexican kid.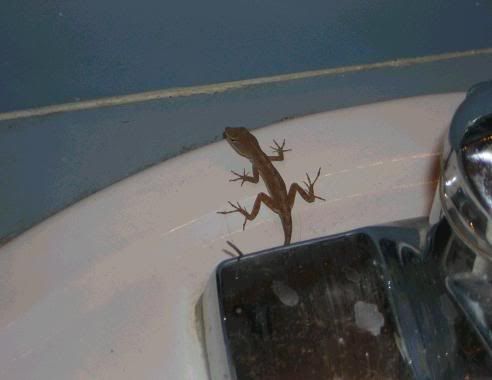 Ed!!! and ooh... a waterspot. Sexy.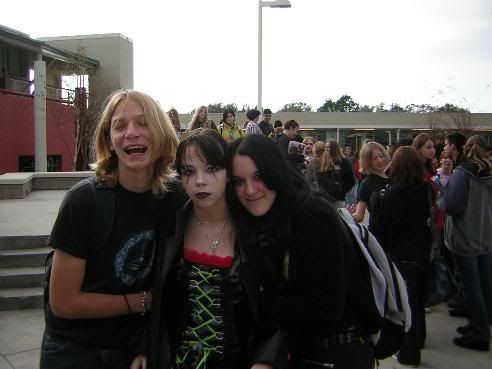 Austin, Sammie, and Me.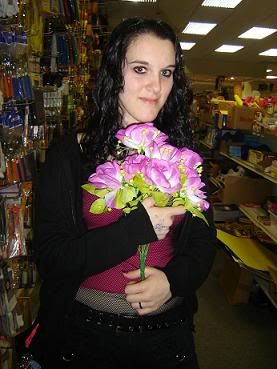 The picture Cara took of me at the dollar store.